Parochial School Clothing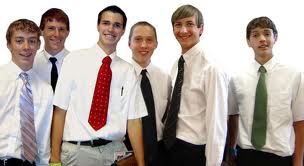 If you've looked all over town to find parochial school clothing for your son, then you'll be happy you found Charney's! Charney's has been outfitting boys for parochial school for 61 years!
Whether it's dress shirts, dress slacks, or ties, Charney's has what your son needs. Charney's is a family owned and operated store, and we love creating a warm and educational experience for our young shoppers and their families!
If you have any questions about our boy's parochial school department, please feel free to call us during store hours at 315-463-6011.
And thank you for considering Charney's Men's Clothing Stores for your son's school wardrobe!