Engaged?
Congratulations! We are here to make outfitting the men in your wedding easy!
Thank you for your support of our local family business.
Without you, we couldn't be here still doing well after 68 years!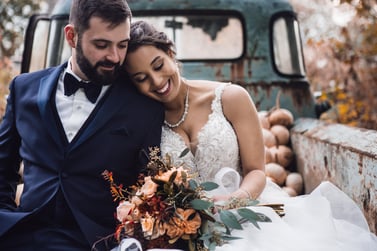 Planning your wedding? We are the men's wedding headquarters! You can find everything for the men in your wedding here... from wedding suits and tuxedo rentals to your own new wedding style!
We have the best selection of men's casual and dress clothing in Syracuse, and in your size. But more than that, we have professional clothiers who really care about you. And we have our own tailor shop for alterations.
Stop in and see why we've been in business since 1953. We think you'll be pleasantly surprised!
We Make it Easy
Our experts know your size before you even tell them. They can also coordinate outfits for you for any occasion if you'd like. We promise that shopping at Charney's will be the quickest, easiest shopping experience you've ever had.

Our job is to make you look great.
No need to search all over from store to store, or go from mall to mall. Park right in front of our store and make your shopping quick and easy.
Local Experts. Local Tailoring.
Easy parking right in front!