BIG and TALL Men's Jeans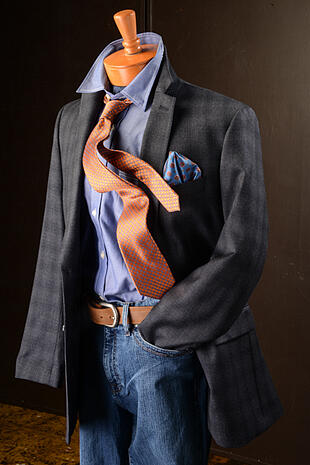 Our men's jean department is very extensive and our BIG and TALL customers tell us that there is NO OTHER jeans department that carries the sizes and styles that we do!
We carry BIG MEN's JEANS to a size 72", in lengths to 38". We can also arrange for alterations if you need them.
In addition to our large selection of Levi's Jeans, we carry River Road, Agave, Nautica, and more, in many different styles, colors and washes.
If you have any questions at all about our BIG or TALL Men's Jean's department, please give us a call at 315-463-6011 during store hours and we'll be happy to assist you.
Find What Fits You, at Charney's Men's Clothing Stores.