Spring is coming!

Our new online website offers a sample of what is in our local store, but we wanted you to be able to find some of our most popular items in hard to find sizes in the comfort of your home.
We offer FREE Shipping on orders of $50 or more, or you can choose to pick it up curbside at our retail store location. Just call us at 315-463-6011 to let us know what you want to pick up your order!
You can also buy gift certificates online!
Stay tuned, we are adding more items every day!
*Online sales are separate from our retail store. Our in-store sales are different from our online sales. ** In-store local sale applies to our Erie Boulevard East Dewitt store only. All previous sales excluded.
Come Early for Best Selection!
Stay healthy and well.
Sign up today!
Experience, care and no commissioned sales people - ever.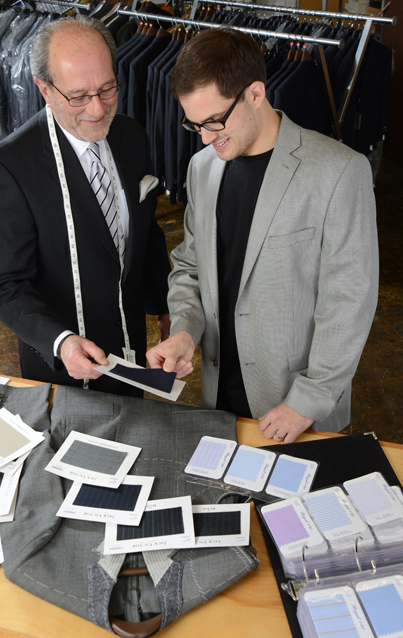 Our team consists of men's clothing experts. These are people who have made men's fashion their career. They know what they're doing and how to make sure you get the proper fit. At Charney's, we take the time to be sure you get the best value for your dollar and we also make sure that what you buy truly fits your needs.

Shop the Easy Way
Use your time to do what you really want to do instead of running all over to find your size or to coordinate your wardrobe.

Find What Fits You