Pants That You Can Rely On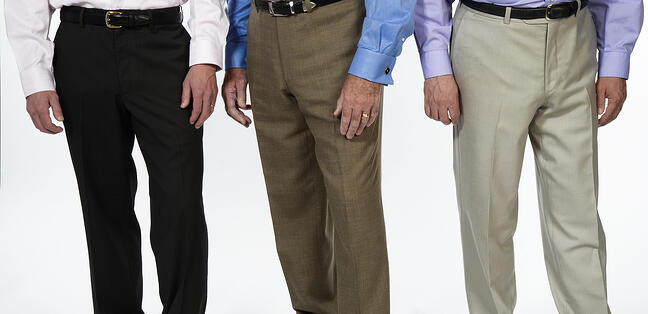 We carry many different brands of casual pants... Levi's Dockers, Savane, Bill's Khaki's Palm Beach and more, in both pleated and non-pleated styles. Our dress pants come hemmed or unhemmed and can be tailored right in our store to meet your needs. We carry every color available... tan, green, navy, black, stone and more.
Ready for a finer men's dress pant? Try 100% wool dress slacks that will wear for years and look as good as the day you bought them.
We also carry a strong selection of hard-to-find corduroy pants, in many styles and colors.
No matter your waist size or height, you'll find what fits you at Charney's Men's Clothing Stores.