What is the Corporate Casual Look?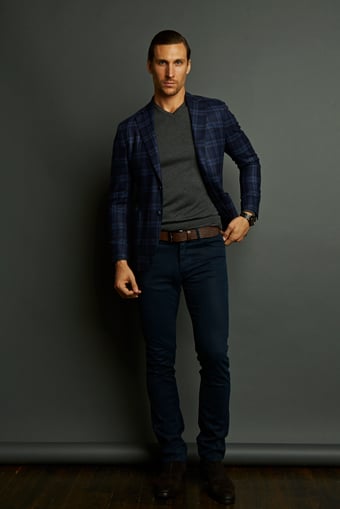 The phrase "Corporate Casual" is commonly heard today by many companies looking for their employees to have a "business casual" look. In fact, this contempory look is the most sought after and least understood style today.
It's well known that dressing in the "business formal" style has always been easy... a suit, a dress shirt and a tie.

Today there is a widespread confusion about what is truly "corporate casual." And it's not just about clothing... its about personal appearance too. Putting the whole package together means you'll be able to dress casually and still maintain your professional power in the workplace.
If this is a look you'd like to achieve, be sure to download our "10 Business Casual Dress Tips" on the right side of this page.
Or, visit your local Charney's Mens Clothing Store to have your new style put together for you! We can show you ways to save money on your wardrobe by mixing and matching, and by buying correctly in the first place. You can call us anytime for a free consultation at (315) 463-6011. Or, fill out the form to the right to make your appointment.