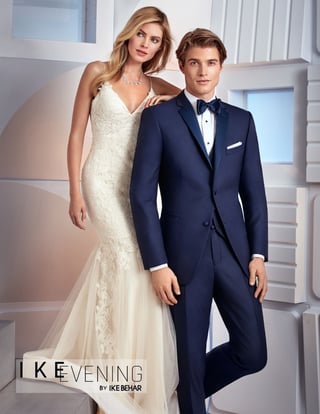 Getting Married?
Your Tux is Free with 5 Rentals!
Rent your Tux from the men's clothing experts for nearly 65 years... Charney's Men's Clothing Stores! We are now renting Tuxedos at our Erie Boulevard location!
It's your special day and you want to look your very best. Don't leave it to chance. Make sure your Tux fits properly and is a quality piece of clothing.
We specialize in fitting men of all sizes, regular, big and tall. Not all Tuxedo rental companies are the same. Come in to Charney's and see the difference true customer service and experience makes.
And if 5 people in your wedding party rent a Tux, you get yours for free!
More sizes than anywhere, period.
At Charney's we carry every size... over 87 different size combinations in regular, big or tall sizes.
Regular sizes from a small to an XL.
Big sizes to a 10XL
Long and extra long sizes for the tall man.
Suits in short, regular, long, extra long and portly sizes to a 66.
And shoes and slippers to a size 16 wide!
We Make it Easy

Our experts know your size before you even tell them. They can also coordinate outfits for you for any occasion if you'd like. We promise that shopping at Charney's will be the quickest, easiest shopping experience you've ever had.

Our job is to make you look great.
No need to search all over from store to store, or go from mall to mall. Park right in front of our store and make your shopping quick and easy.
Local Experts. Local Tailoring.
With two locations in Syracuse to serve you with easy parking right in front!
Latest Posts