Take Off The Chill in Style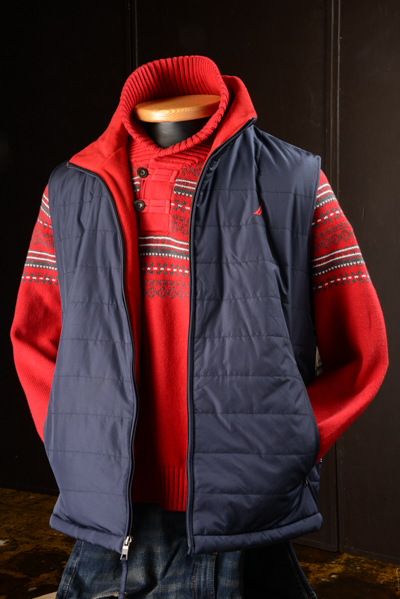 Nautica, Tommy Bahama, FX Fusion, Lord Daniels, Alex Cannon, Cutter & Buck and more... comfortable, warm, colorful sweaters. We carry every style and every size... sweaters you won't find anywhere else in Syracuse.
V-Necks and Crewnecks. Cardigans are back in a big way. The ribbed look is very strong. And of course, there's always the classic sweater. The 3/4 zippered sweater in colorful solids add great style to any wardrobe. From classic and traditional styles, to the latest looks, you'll fit a sweater that fits you, at Charney's Men's Clothing Stores.
Sizes small to 6XL, including big and tall sizes.
Come in to Charney's to see why our sweaters sell out every year!